ZYM Advanced Manufacturing Capacity
Share
publisher

ZYM
Issue Time

Jul 10,2017
Summary
ZYM has advanced manufacturing facility , supporting steel structure products with high quality and fast prodution.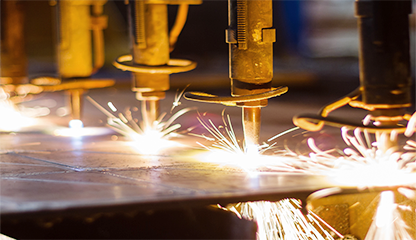 Advanced Manufacturing Facility
ZYM has advanced manufacturing facility , including fully automatic CNC flame cutting machine, submerged arc welding machine, carbon dioxide protection welding, planar CNC drilling machine, three-position CNC drilling machine and milling machine specially used for producing box type column. Electroslag welding machine and steel structure secondary CNC complete processing production line.
All production is fully CNC-controlled, timely, efficient and accurate, and equipped with high-quality operation technicians to ensure the perfection of each component. ZYM has domestic leading level of shot blasting equipment, CNC drilling machine, multi-head straight cutting machine, gantry automatic welding machine, assembly machine , orthopedic machine, automatic purlin machine, EPS composite sandwich panel production equipment, derusting process to reach GB8923 and SPC standard Sa2.5 or above, it can solve the defects of thermal expansion and contraction of steel components, the company's existing V820, B900 Type, V880, V125, T261 and other color plate forming equipment, roofing tile type is the buckle cover hidden nails, completely eliminate the possibility of leakage.