What Is The Steel Structure Application
Share
Issue Time

Aug 2,2019
Summary
Because of the steel structure advantages ,the steel structure has many applications . It is widely used in many field.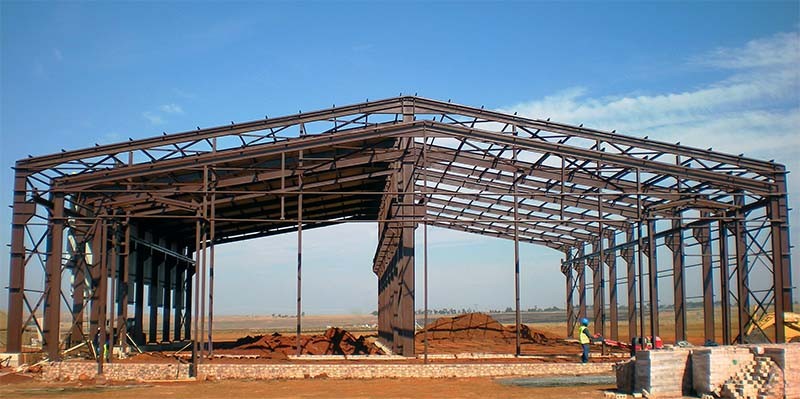 What Is The Steel Structure Application
Multi-storey And High-rise Buildings
The structural forms of steel structures in multi-storey and high-rise buildings mainly include multi-layer frames, frame-support structures, frame-shear wall structures, frame tubes, suspensions, mega frames, and so on . The use of multi-storey and high-rise steel structure buildings in the current society is quite extensive.
Large Span Roof Structure Buildings
Reducing the structural weight is the basis for realizing the long-span structure. Due to its high strength and light weight, it is very suitable for the construction of large-span structures and has been widely used in large-span projects. For example, Beijing New International Conference and Exhibition Center is designed by Beijing Architectural Design and Research Institute. It consists of 8 main exhibition halls. The single exhibition hall is 168m long and 70.2m wide. The roof is made of steel.
Bridge Steel Structure
In the past decade, steel structure bridges have been widely used and will continue to emerge in the next few years. It fully exerts the characteristics of the large span of steel structure. The main structural system is suspension bridge, cable-stayed bridge, truss arch bridge, concrete-filled steel tube bridge.
Industrial Plants
The steel structure is generally an industrial plant skeleton. The structural form is mostly a portal steel frame or a shelf frame composed of a steel roof truss and a stepped column, and a structural form using a grid frame as a roof. Steel structure industrial plants are widely used, such as the steel structure project of the Central Java Power Plant in Indonesia. The steel used in this project is 12,000 tons. The main plant area is 41m×155m, 18 short axes and 4 long axes. The connection between the steel column and the steel beam and the diagonal bracing is bolted.
Detachable structure
The steel structure is not only lightweight, it can also be bolted and easy removal, making it ideal for structures that require disassembly or movement. The most representative of these is the Eiffel Tower in France.
Read More