Steel structure design is an important part of the whole steel structure construction, from the blueprint of steel structure design to the evolution of steel structure products.
Standardization
In addition to geometrical element, steel structure design requires technical factors. At present, China introduces direct analysis method for steel structure stability design, and keeps pace with the direct analysis method of European standard,
American standard
and Hong Kong steel gauge in China, so that the steel structure is stable. The design is safer and more economical.
ZYM steel structure building system is designed accordance with latest US& Europe specification.
We design our steel structure systems with an eye for the big picture, while paying attention to every little detail.

Customization
We provide customers with customized design.According to customer needs,we design the steel structure. We and customers participate in the concept of future buildings design together . We will communicate with customers from the entire steel structure frame to every detail.Our goal is to design perfect building in the customer's mind.
Fast Design
We adopt advanced steel building design software, such as Austrialia Vertex,CAD-CAM system , Sketchup ,3D-Max and so on.The design team will give feedback for 12 hours, confirm the demand 24 hours, give a sketch for 48 hours, and determine the plan for 72 hours.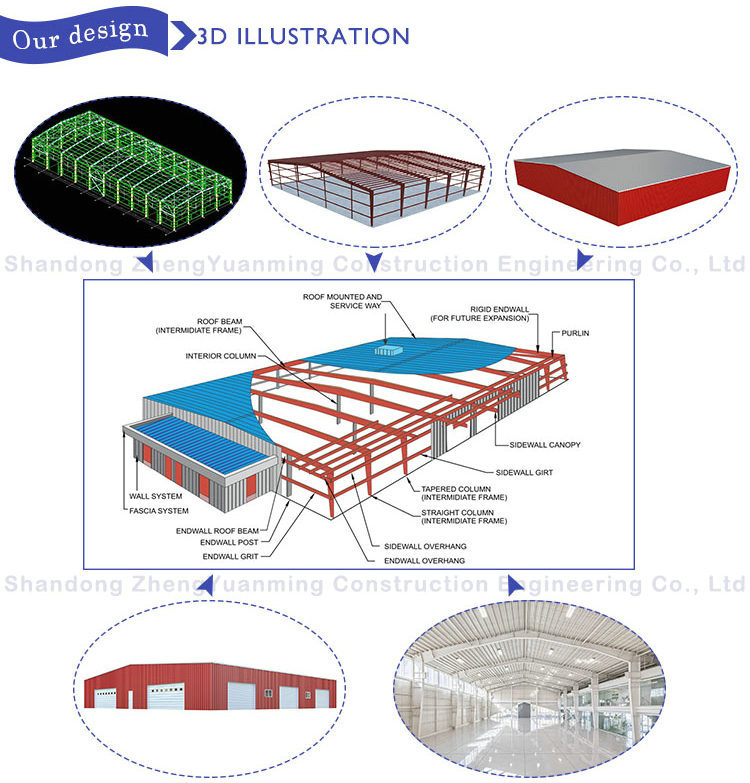 Full-set Drawings
ZYM will provide you elementary design, sketchup,3D model design , CAD design,and landscape design. We will provide the image of your steel house in all directions.
Typical Design Cases
ZYM design excellence is from the optimal solutions provided by the design team . Our design cases are approved by our clients.
We Are Waiting For You
Now
we have a design team of 15 designers and 38
engineers . They performs in three stages: t
echnical
design, manufacturing design and installation design.
Relying on their true expertise, they provide the
optimal design solution and help you to achieve the
balance of quality , function and cost .