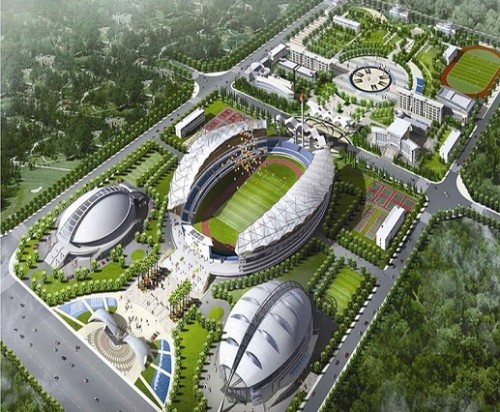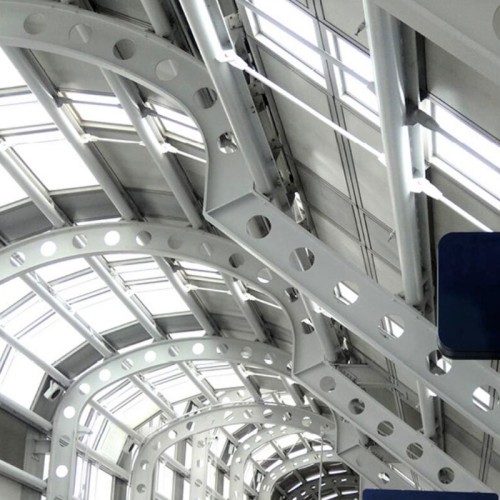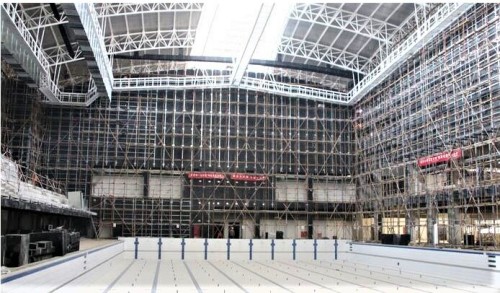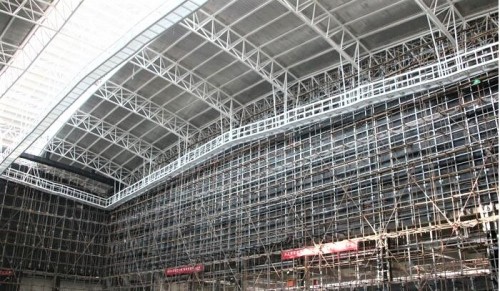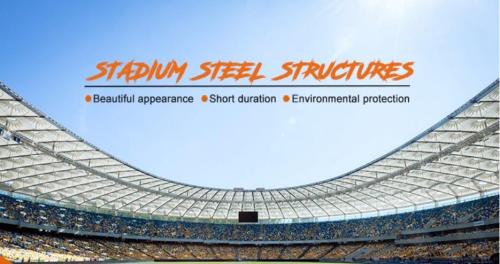 Prefab Steel Structure For Large-span Space Stadium Hall
Description

Prefab Steel Structure Stadium
The total investment of the steel structure project is about 225 million yuan. The steel structure construction
area is about 28,300 square meters, about 82.8 meters from east to west, about 135 meters from north to south, and about 32 meters high. It has a basement and a second floor.
The project investment and overall construction scale ranks first in the local area. There are about 1,500 seats in the swimming pool. There are 25m×50m standard 10 swimming pools, 15m×25m 6 swimming pools and one children's paddling pool.
Steel Structure Stadium Design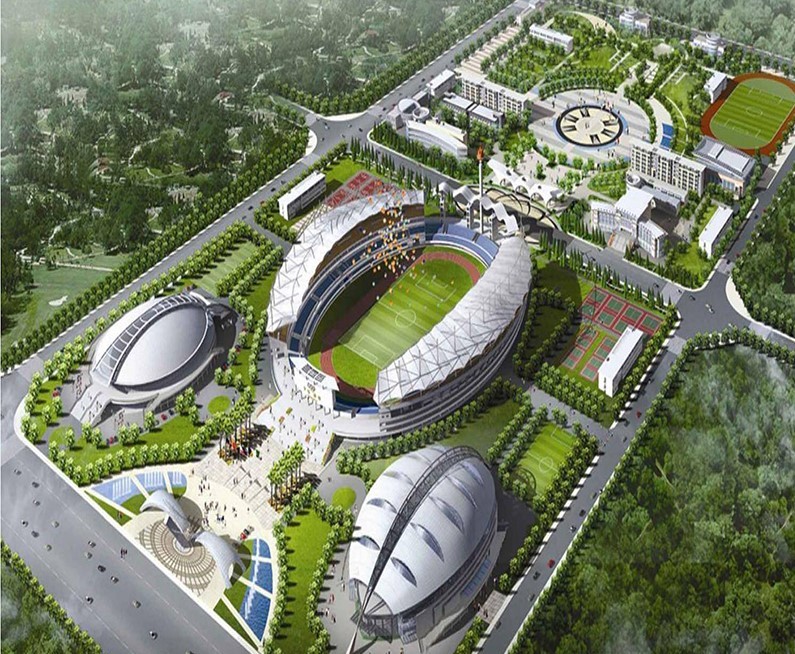 High material strength and light weight
The steel has a high strength and a high modulus of elasticity. Compared with concrete and wood, the ratio of density to yield strength is relatively low. Therefore, under the same stress conditions, the steel structure has a small cross section, light weight, easy transportation and installation, and is suitable for large span, high height, and heavy bearing capacity.
Steel toughness, good plasticity, uniform material, high structural reliability
The steel structure is suitable for impact and dynamic loads, with good seismic performance. The internal structure of the steel is uniform and close to the isotropic homogeneous body. The actual working performance of the prefabricated steel structure is in line with the calculation theory. Therefore, the steel structure has high reliability.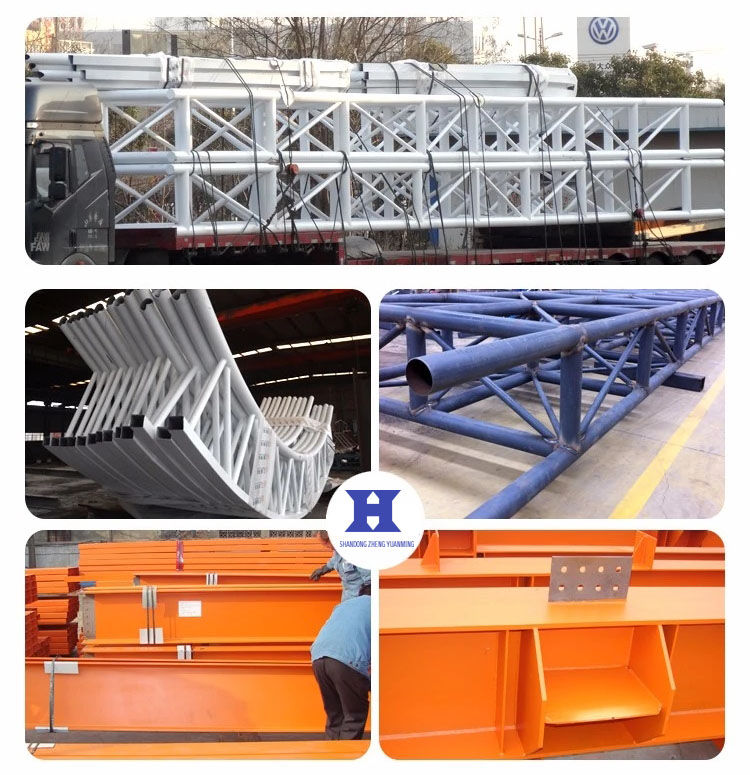 Steel Structure Fabrication

In the prefabrication of steel structures, production is carried out in strict accordance with the design.
Before the production, all the materials for the preparation are on site, using the best steel.
The ZYM production department develops a complete prefabricated production plan to ensure the smooth production process and the high quality of the product.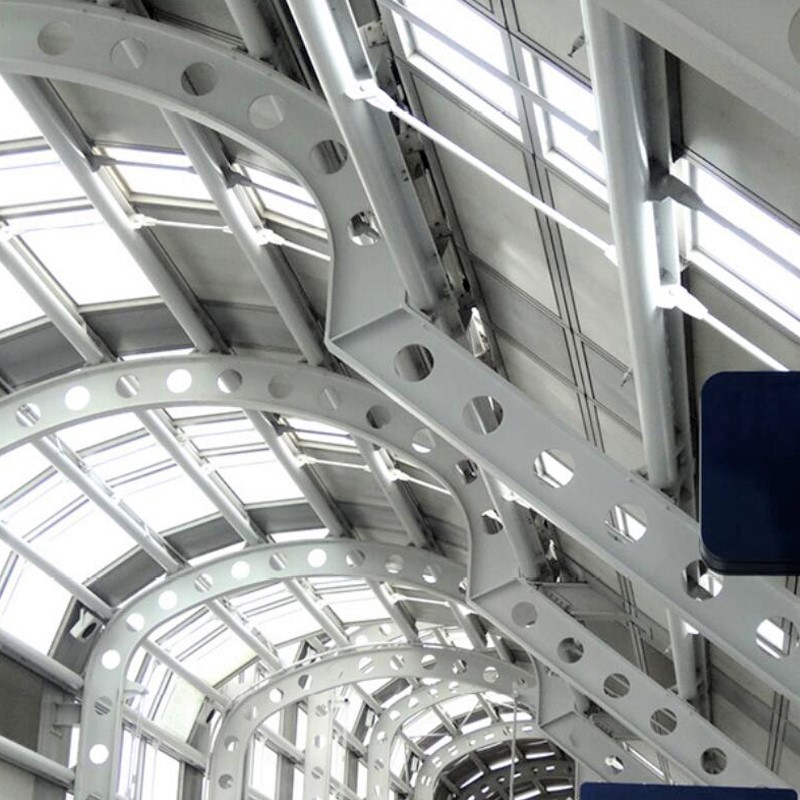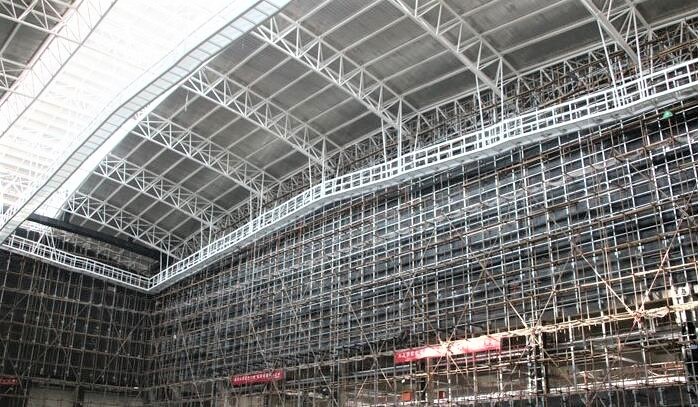 The gymnasium with steel structure is very modern and has a lot of space.
The customers are very satisfied with this cooperation with us.

Read More