Senegal steel structure cold storage
Share
Issue Time

May 7,2021
Summary
Senegal steel structure warehouse for covering cold storage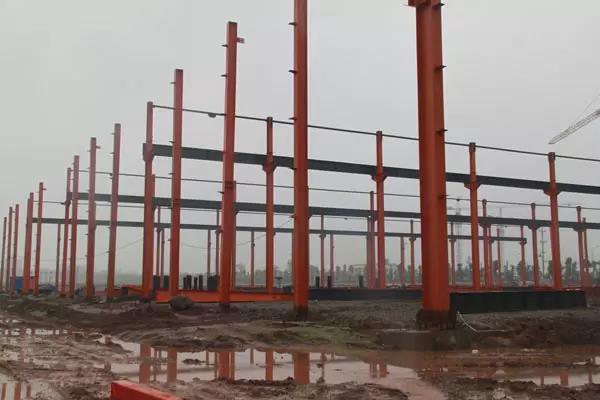 Senegal steel structure warehouse for cold storage and workshop
The Senegal customer only raised broiler chickens at the beginning.
Senegalese customers then began to build steel structure processing workshops and warehouses to process chicken food and eggs.
The chicken coop and processing workshop are made of steel structure. The cold storage is built in the steel structure warehouse. Used for frozen chicken food and egg food.
Senegal customers purchased all the materials needed for steel structure warehouses from our company, including steel structure frames, wall panels, roof panels, and galvanized color steel plates for workshops and processing workshops.
Due to the high price increase of container shipping from Qingdao to Senegal, the customer chose glass wool specially used for steel structure houses as the thermal insulation material. This gives birth to a 40-foot-tall container of sea freight, and can also help Senegal customers install some remaining steel structure cold storage panels.
150mm special PU board for steel structure cold storage. In the process of packing, we first pack the steel structure, and finally put the cold storage board on the top, which is very firm. A layer of galvanized sheet is placed on the middle pad to prevent damage during shipping.
In this way, the steel structure warehouses, workshops, and cold storages we made for Senegal customers are transported at the lowest price.