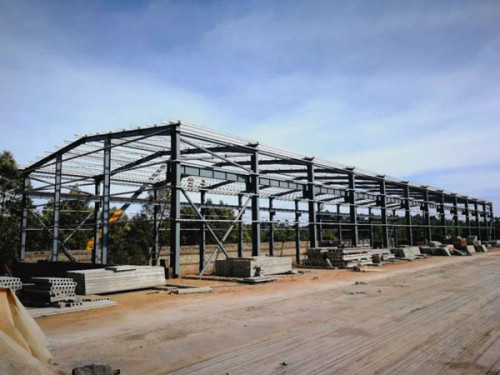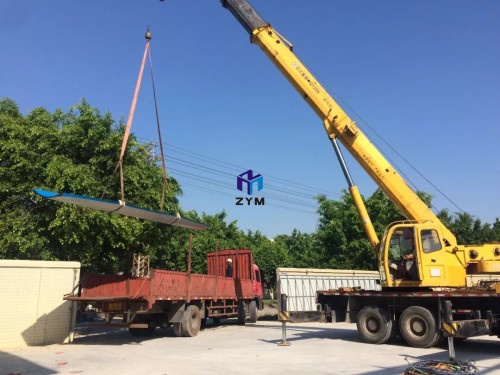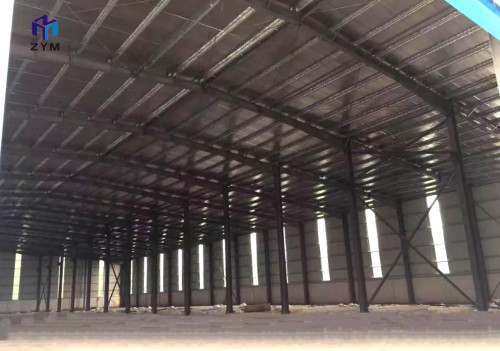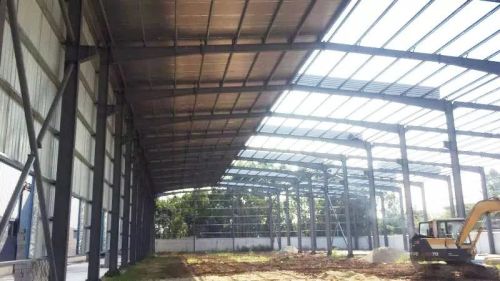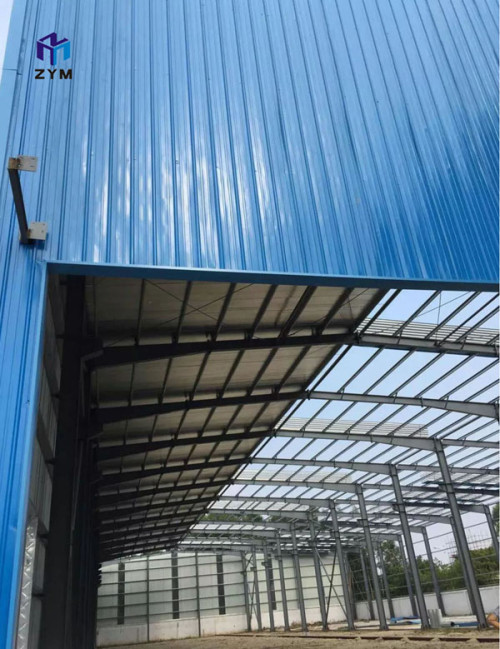 China Pre-Engineered Metal Building For Warehouse And Workshop
Description

Morocco Steel Warehouse Prefabricated With Fast Installation
The steel warehouse is about 1000 Square meter,
with ZYM steel structure solutions , the prefabricated steel structure
is
erected in about 20 days .
The construction of steel structure workshop is mainly divided into the following parts:
1.
Embedded parts ( stabilize plant structure)
2. Columns, usually H-shaped steel, or C-shaped steel ( with angle steel to connect two C-shaped steel)
3. Beams are generally made of C-section steel and H-section steel.
(The height of the intermediate product is determined by the span of the beam.)
4.Purlins: C-section steel and Z-section steel are generally used.
5. Supporting and stretching, usually round steel.
6. Watt, divided into two kinds, the first is a single tile (color steel tile).
The second one is composite board. (Polyurethane or rock wool is sandwiched between the two color coated panels
to play the role of warm winter
and cool summer, also has the effect of sound insulation and fire prevention.