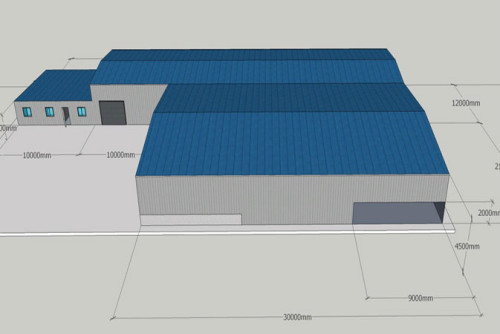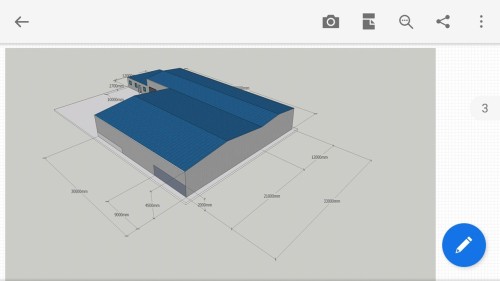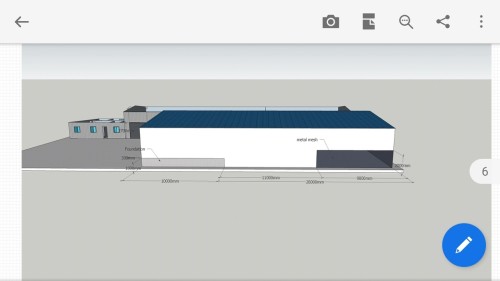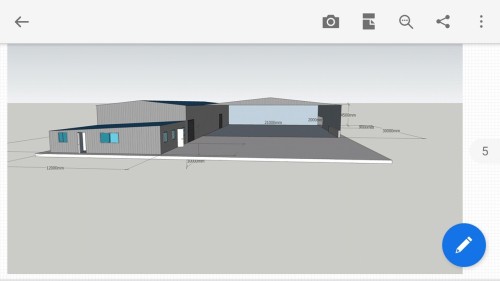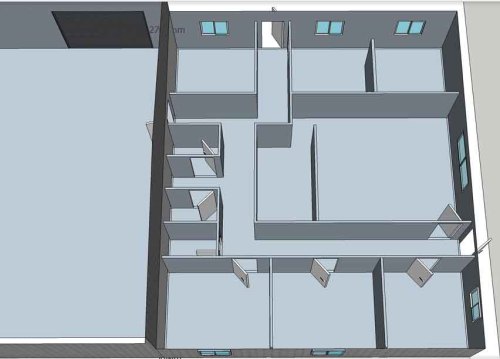 Europe Moldova Prefabricated Steel Structure Workshop With Office And Warehouse Zone
Description

Europe Moldova Prefabricated Steel Structure Workshop With Office And Warehouse Zone

This project is a prefabricated steel structure workshop with office and warehouse zone.
The purpose of the
workshop is to process dehydrated fruits.(Moldova)
The steel structure design strictly according to the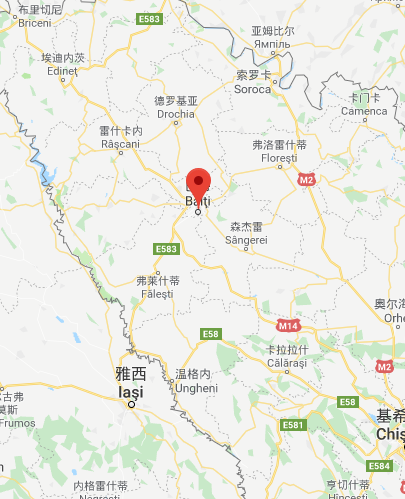 wind-0.35 kPa
snow load - 0.50 kPa
seismic degree -7 degrees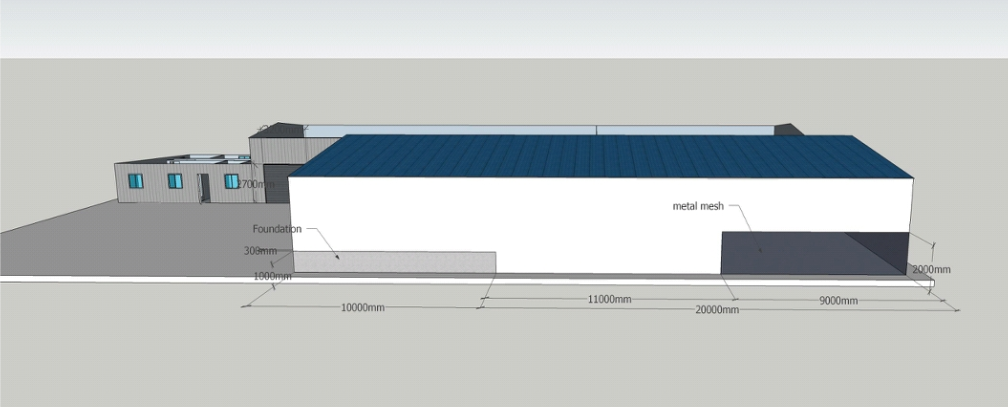 The administrative steel structure frame building and the 40x12 building are completely covered with
sandwich panels on the roof and on the wall, and the rest are covered only with metal plates on the roof and
on both sides.
Separation of 25 m, 15 m, with different spaces.
PU sandwich panels for roof and walls, 50 mm
with hidden fastening,
The rest of the wall and roof steel structure building with metal plates of 0.5 mm thick,
color, blue roof, gray outside the white Standard door dimensions believe that 3.2x2.7 meters, windows in
your opinion, for red drawing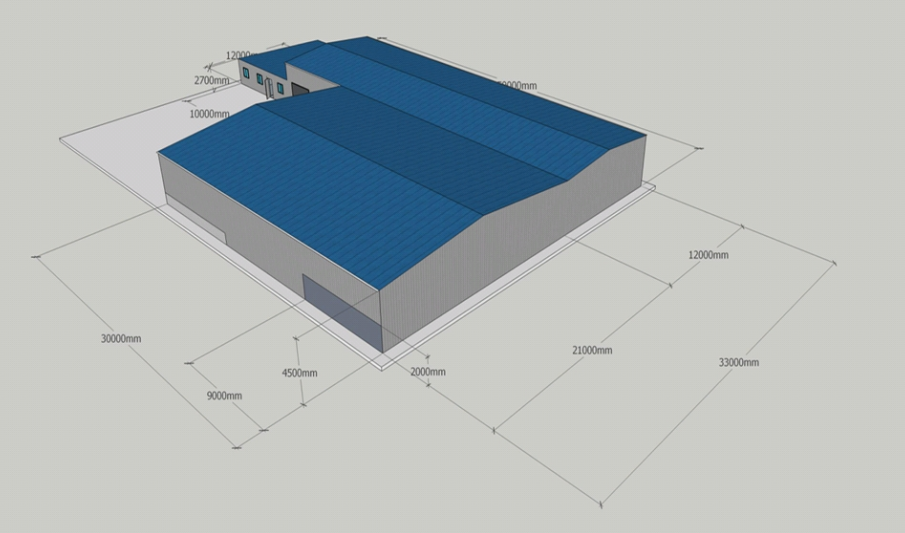 All the completely construction drawing
PU 50 mm sandwich panels for construction, 12x40 meters of wall roof.
For the steel metal construction 21x30 meters, roof, single wall steel wall.
For the steel frame construction of 10 x 12 meters, wall roof use sandwich panel PU 50mm .
Building height 4.5 meters, but for offices 2.4 meters inside.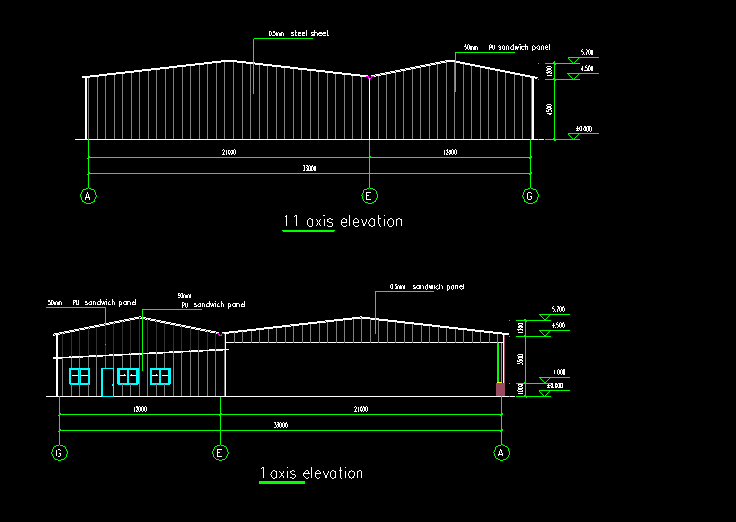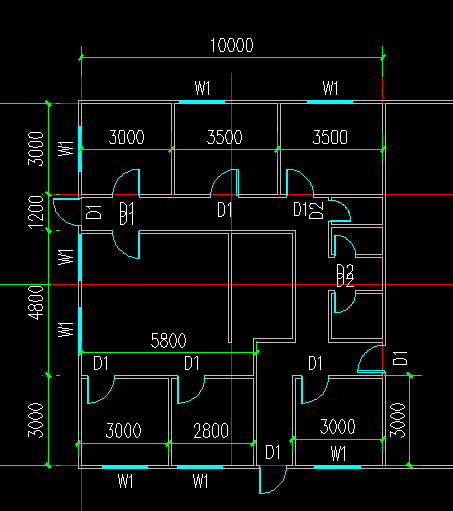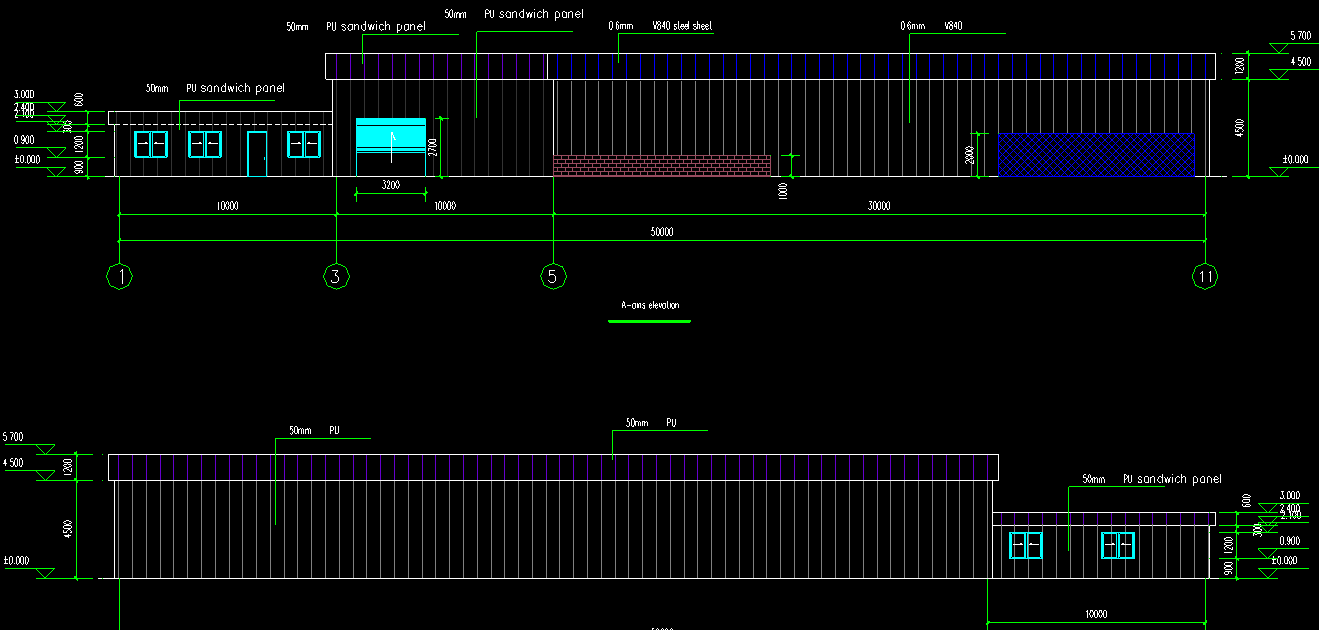 This steel structure building consists of the workshop zone,that means production,the office zone,the
warehouse zone and easy for the truck go inside for the products loading!
All the steel structure design are depending on the site environment and fully consideration of clients actual
requirements!