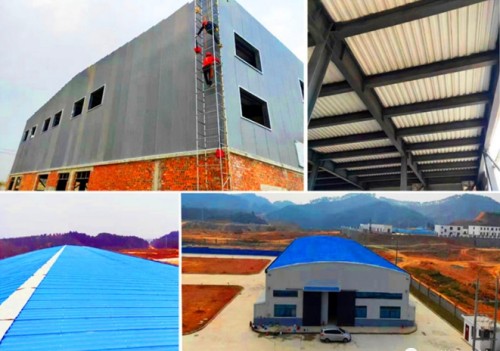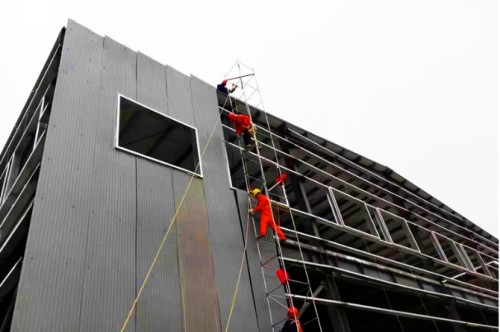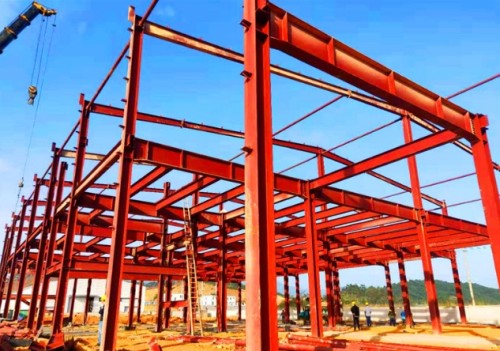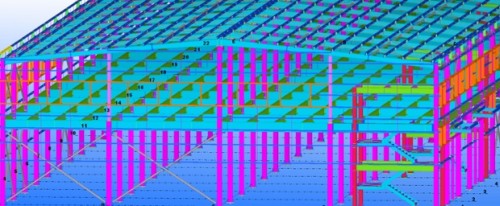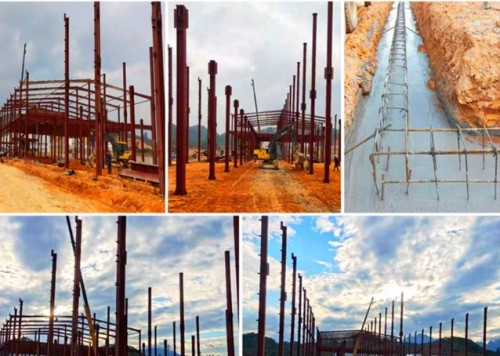 Indonesia Food Processing Steel Structure Workshop
Item specifics
Name

Indonesia steel structure warehouse workshop
Key word

Indonesia steel structure workshop with office
Design

3D max,CAD for steel structure frame
Material

Q235,Q345B,SS400 steel structure
Foof

Galvanized color sheet or sandwich panel
Wall

Galvanized sheet for steel structure workshop
Place of project

Indonesia steel structure workshop and warehouse
Delivery time

30 days after steel structure drawing confirmation
Package

Steel structure frame pallet for 40HQ container
Application

workshop,warehouse,office,commercial bulding,shop
Description

Project Name: Food Processing Steel Structure Workshop
Project scale: 11232 square meters
The business scope of the client company includes: acquisition, deep processing, and sales of agricultural products; Production and sales of pastry food fillings and mooncakes; Food production, sales, and service provision platform; Solid beverage processing and sales, etc. Due to rapid business expansion, the client company needs to build a new steel structure workshop to expand production.
The construction is required to be completed within 3 months. The construction speed of the civil masonry mode is too slow, which is troublesome. In addition, the seismic performance of the concrete is poor, making it difficult to meet the needs of the owner and the project. The construction budget of the steel structure workshop is controllable, the construction is fast, and it is green and environmentally friendly. Moreover, the total construction area of the production workshop is over 10000 square meters, with a large span and high difficulty. Therefore, steel structure is an inevitable choice.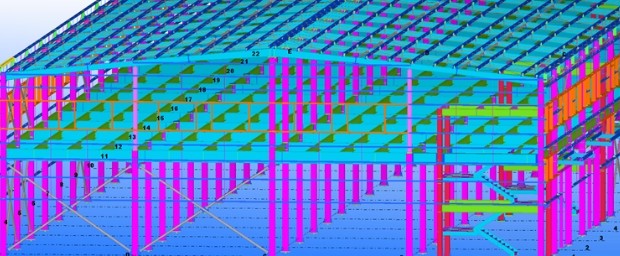 Project requirements for wind pressure resistance: 0.35KN/m ², Seismic rating: Level 4, with a service life of 50 years. After several rounds of comparison and investigation, the customer ultimately chose us. They are interested in us as the source manufacturer, with 10 years of experience in steel structure production and their own technical team. We can provide integrated services such as cost consultation, design, production, and construction, as well as comprehensive after-sales quality assurance tracking services.
The structural form of this project is the upper portal steel frame, the lower steel frame. Unless otherwise specified, the steel frame, frame beams and columns are all made of Q355B grade steel, and the channel steel, angle steel, and round steel are all made of Q235B. The welding seam requires the lower flange of the crane beam to be level one, and other places require level two and three. Coating requirements for components: All exposed iron must be derusted, coated with two coats of epoxy zinc rich primer, two coats of epoxy mica iron intermediate paint, and coated with fireproof coating on site, with a service life of 15 years.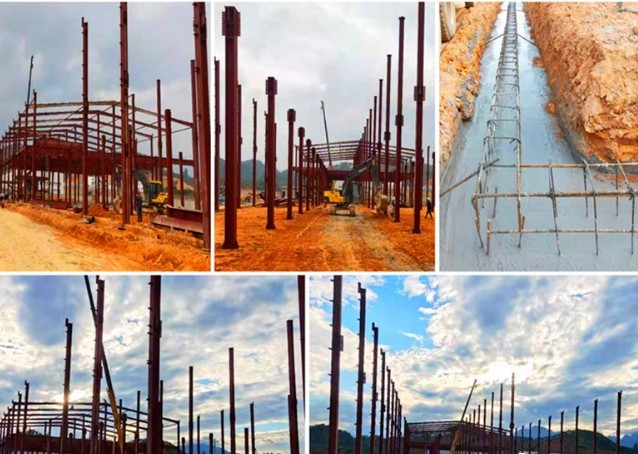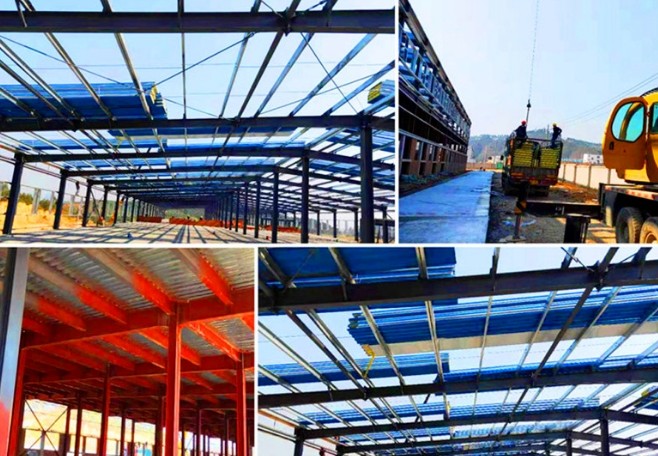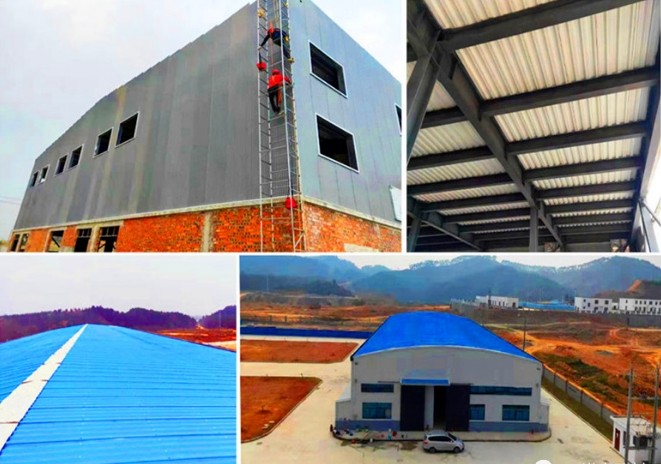 The light steel structure workshop in the project requires good insulation, so colored steel rock wool sandwich tiles are used for roof tiles and exterior wall panels. This greatly reduces the temperature inside the workshop, makes the staff more comfortable to work, and allows for reasonable budget control.
And for roof purlins, wall purlins, and floor support plates, engineers also recommend using galvanized C-shaped steel. Galvanized C-shaped steel refers to the use of high-strength steel plates, which have uniform wall thickness, excellent cross-sectional performance, and high strength. Compared with traditional hot rolling, the same strength can save 30% of materials.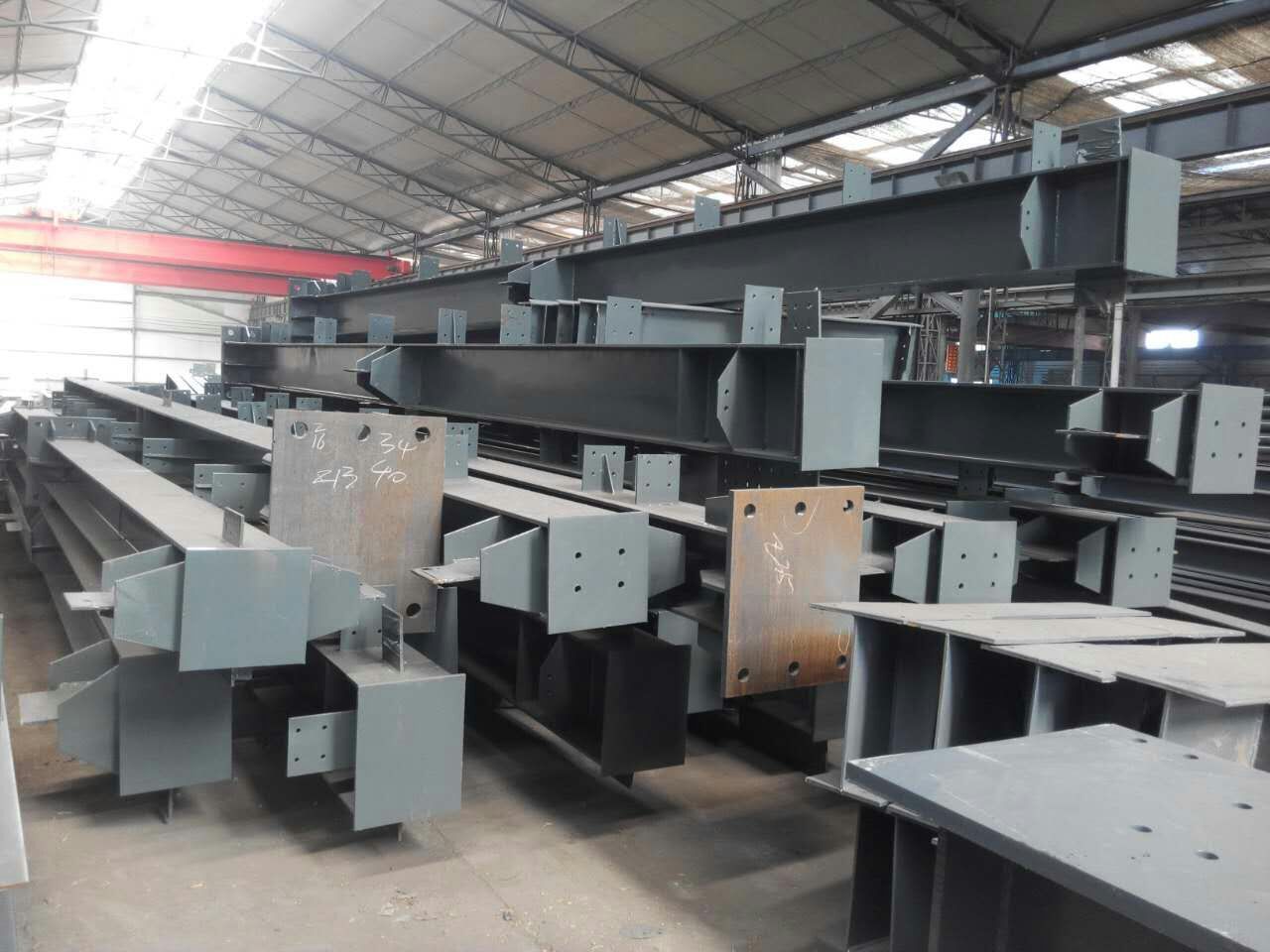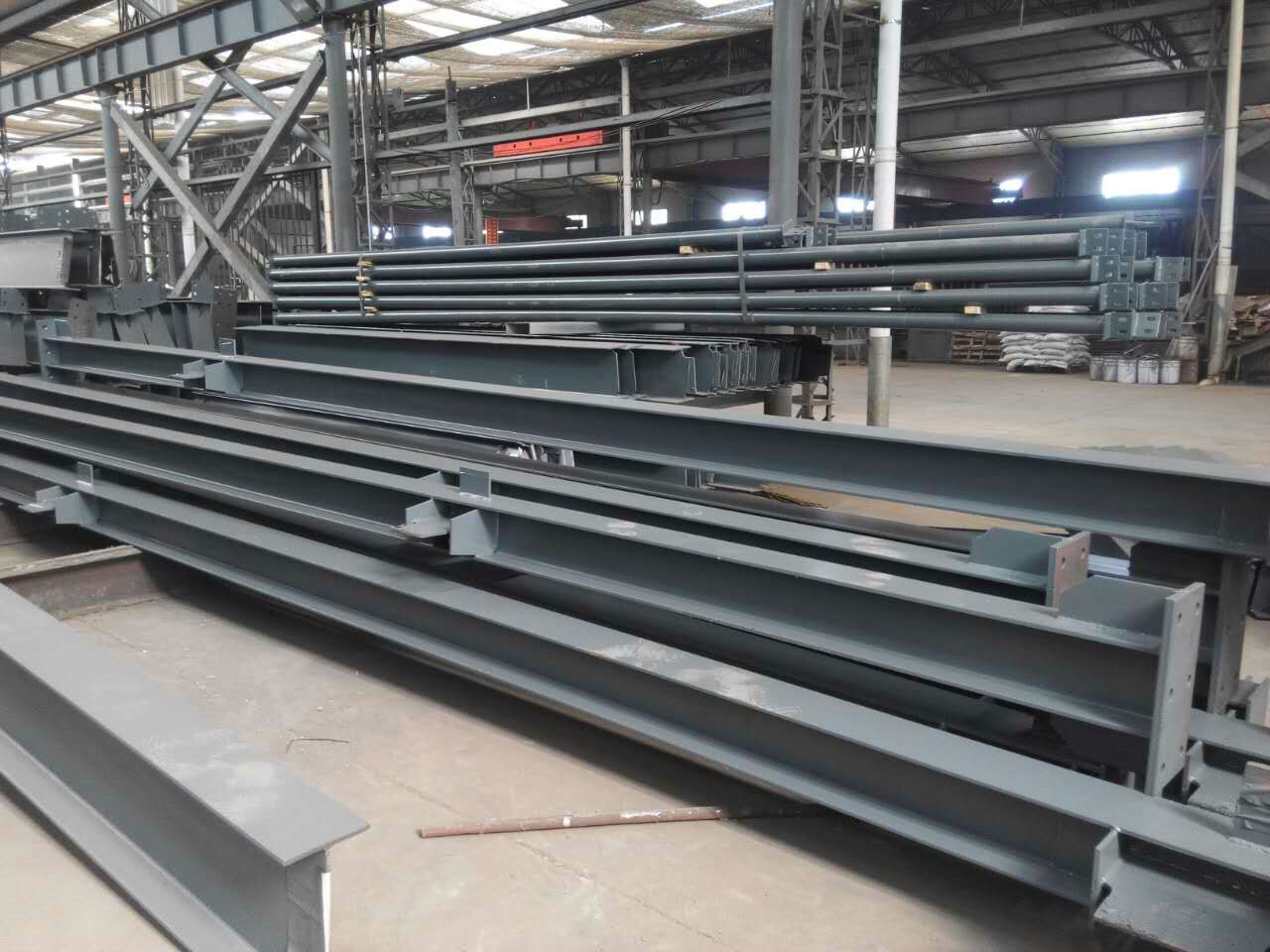 Galvanized C-shaped steel has a uniform zinc layer, a smooth surface, strong adhesion, high dimensional accuracy, and all surfaces are wrapped in a zinc layer. It has a long service life, corrosion resistance, and durability, making it the most protective galvanized steel.
Our company utilizes prefabricated steel structures in this light steel structure factory project, which involves deep prefabrication in advance at the factory, meticulously arranging each connection position and bolt, saving construction time. Through on-site evaluation by a specialized technical team, the technology eliminates the complex connections, multiple nodes, high design requirements, and short installation time of steel structure prefabrication, and efficiently completes all production difficulties.
Read More
+ Packing& Delivery
For further information feel free to contact us.

E-mail: sales@zyminfra.com

whatsapp:0086-18561962040